Axes Femme and Chupa Chups did a collaboration that will be available at the end of May 2020.
It is a range of four items including a skirt with a retro overall pattern, a T-shirt with a vintage print tip, a tote bag and a knit polo shirt with Chupa Chups embroidery on the chest. Each comes in three different colors that are inspired by the flavors of strawberry cream, ramune and pudding.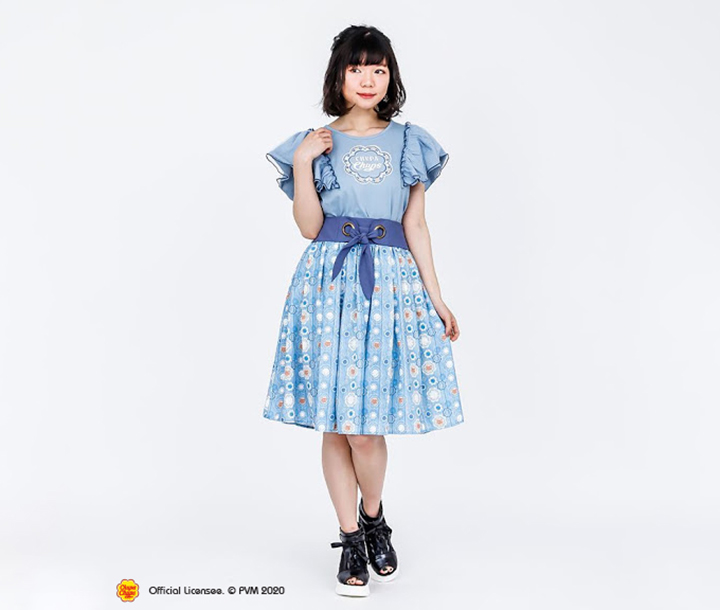 The skirt with flounce is at 6.900 yen (HT) and the top at 3.900 yen (HT).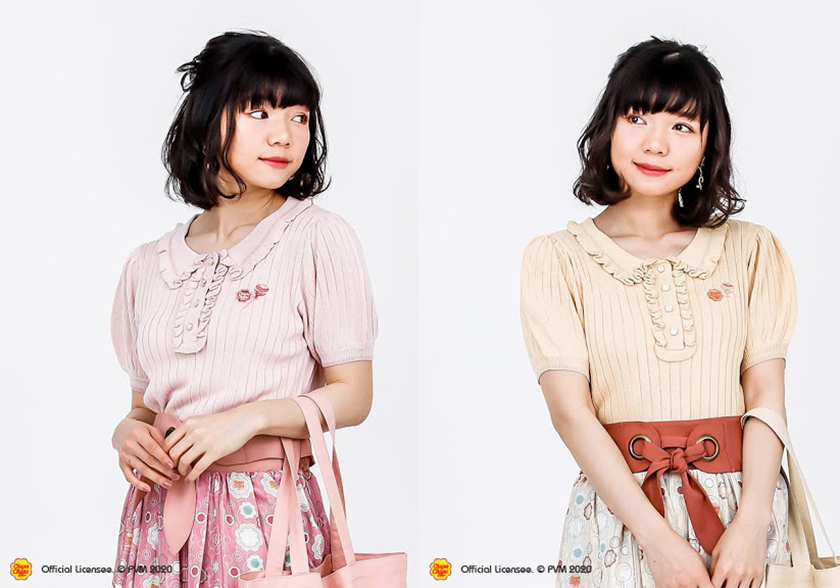 The knitted polo is at 4.900 yen (HT).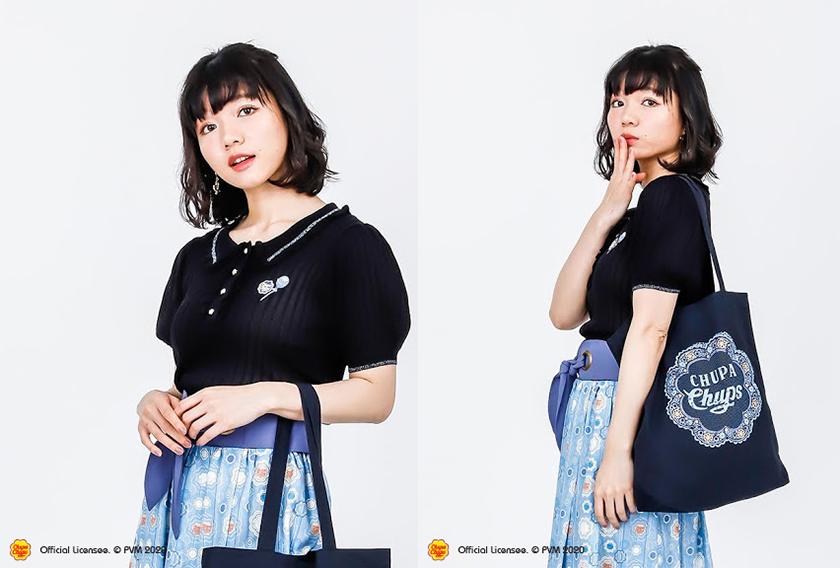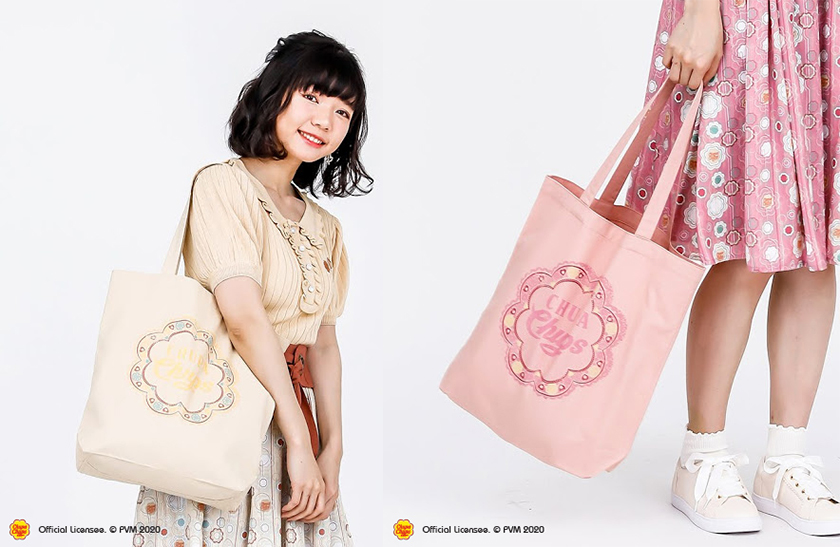 And the tote bag that comes in 3 different colors is 2.900 yen (HT).
Do you like this collection?