<SAMANTHAVEGA> « Super Sailor Moon » design

Samantha Thavasa Japan Limited has released a wonderfull collaboration with the new Sailor Moon's movie "Bishoujo Senshi Sailor Moon Eternal".
Released in 2021 by SAMANTHAVEGA, Samantha Thavasa Petit Choice and Samantha Tiara on Friday November 6, 2020.
From "SAMANTHAVEGA" you can see the main character of the artwork, Usagi Tsukino transformed, and a series of items inspired by Super Sailor Moon. Designed with a ribbon and color palette that mimics a costume !. The bag and case are designed with glitter, and this is a special version with small glitter ♪
SAMANTHAVEGA

Items with pretty ribbons and character's colors featuring the motif of the warrior costumes from the anime. Small or large bag, you can take them with you everywhere for any event!
Samantha Thavasa Petit Choice
« Super Sailor Moon » Design

Adorable and convenient Samantha Thavasa Petit Choice items, designed with the Crisis Moon Compact pattern in leather with the image of Super Sailor Moon.

In commemoration of the new film's theatrical release, items from the "Bishoujo Senshi Sailor Moon Eternal" collection in film version are also available.
With the concept of "carefully coordinating the interior of the bag", Samantha Thavasa's unique commitment Petit Choice is developed with items packaged with delicate patterns in metallic trims.
Samantha Tiara

A voluminous and beautiful design with attention to detail that exudes the unique delicate sparkle of jewelry. The jewelry you wear everyday matches your feelings. Comes in a special BOX inspired by the color gradients of the Super Sailor Moon costumes.
« Super Sailor Moon » Design
A necklace and ring inspired by the Super Sailor Moon, combining a crescent moon and a silver crystal. Please note that these items are limited and only available on the brand's official website.

Bewitch your friends with this unique and magnificent collaboration! You will be able to shine brightly like a warrior like Sailor Moon and her friends! The fans are going to tear it apart!
Samantha Thavasa Group Limited Pop-up Store !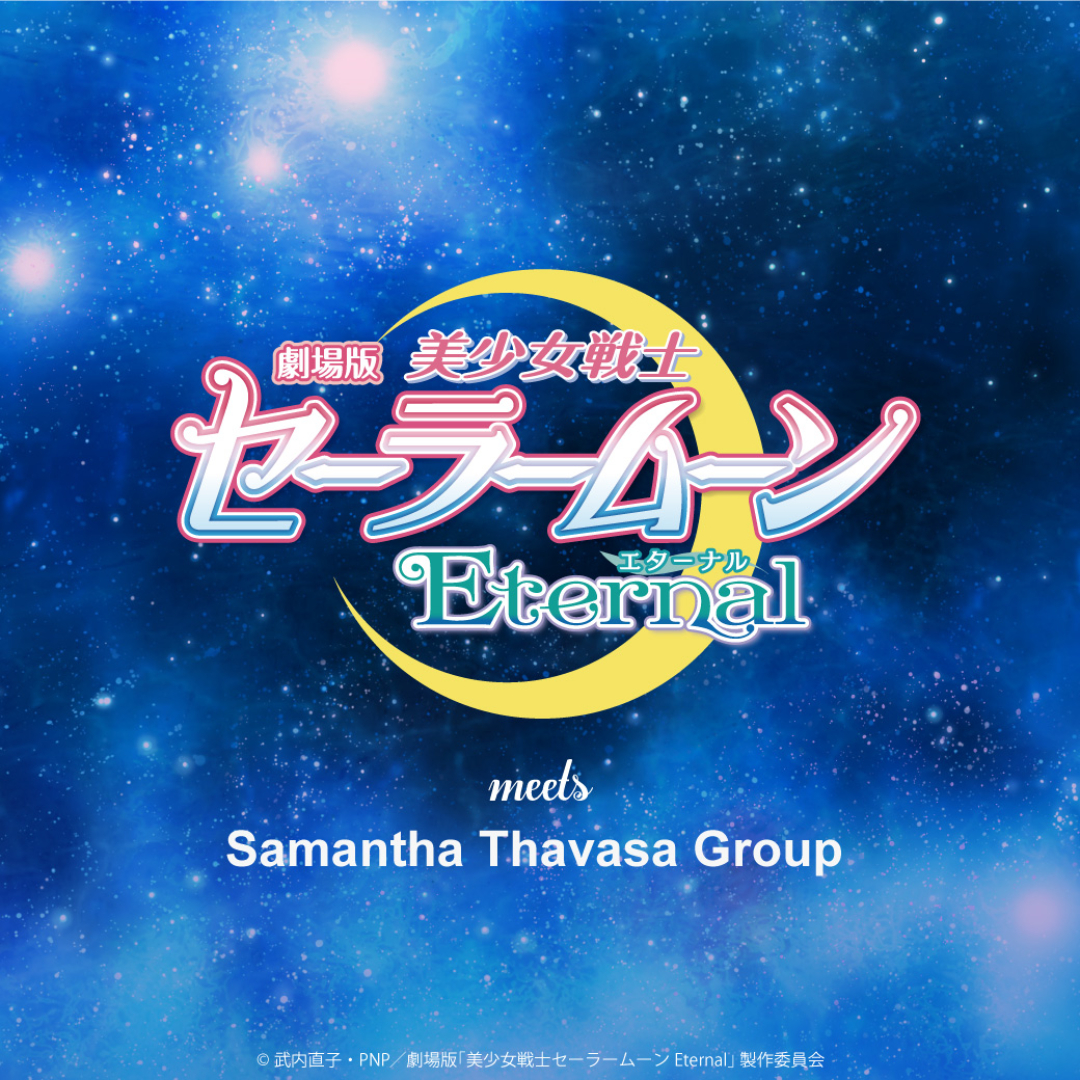 During the days 1/6 (Friday) to 11/17 (Tuesday), a special limited pop-up store was opened at Samantha Thavasa Omotesando GATES digital pop-up store.