Shogakukan Shueisha Productions will launch a collaboration with vocal artist Shouta Aoi and ANNA SUI on kuumaA, an e-commerce site that plans and sells branded collaboration items. The order period is at 19:00 on Wednesday 12 May 2021 and 23:59 on Tuesday 25 May 2021.
"Shouta Aoi" is active as an actor and stage artist and known for dramas, and "ANNA SUI," a fashion brand that uses signature color as "purple" like Shota Aoi.
Aoi Shouta, Japanese singer and seiyu made his debut in 2006 with King Records before debuting as a seiyu in February 2011. He has had complexes before because of his rather feminine voice but thanks to his originality he is considered unique. His first role was as Ryuunosuke Matsushita in Kimi to Boku. He also lends his voice to Mikaze Ai in the video games of Uta no Prince-sama, as well as in season 2.
ANNA SUI × Shota Aoi: feather earrings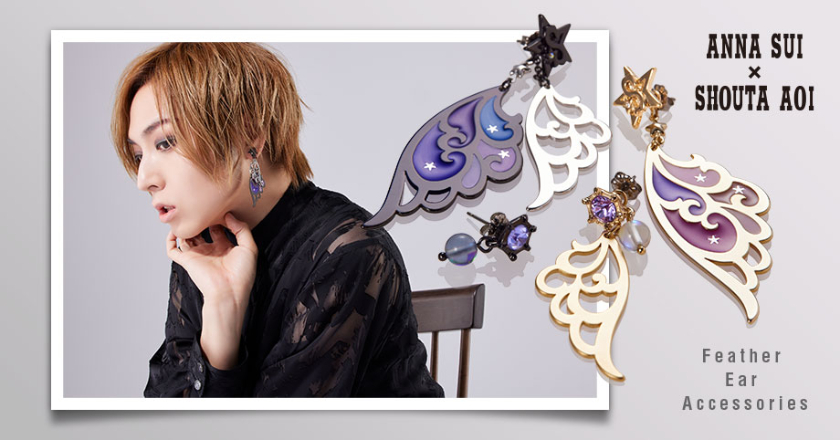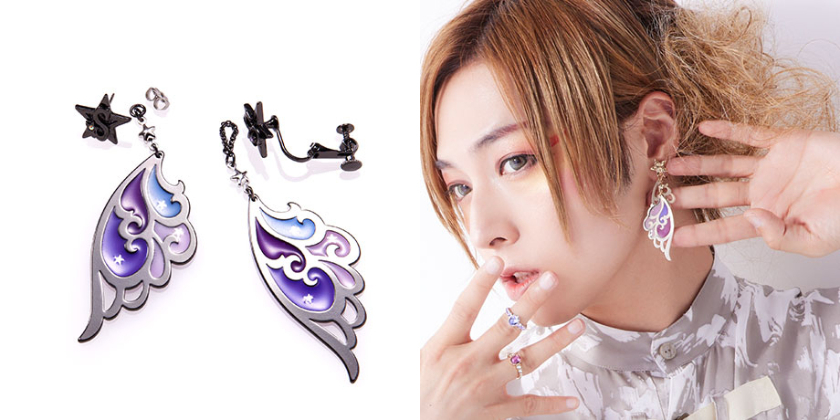 Shouta Aoi's name "Sho" includes "feathers," "feathers are patterns with which I've felt bound for a long time." With this feather as the key word, ANNA SUI designed a gorgeous butterfly, and finished it in an original design with elegant curves. Large and small parts of feathers are removable, you can enjoy many combinations depending on your mood.
ANNA SUI × Shouta Aoi Dearest Ring (DearEstring)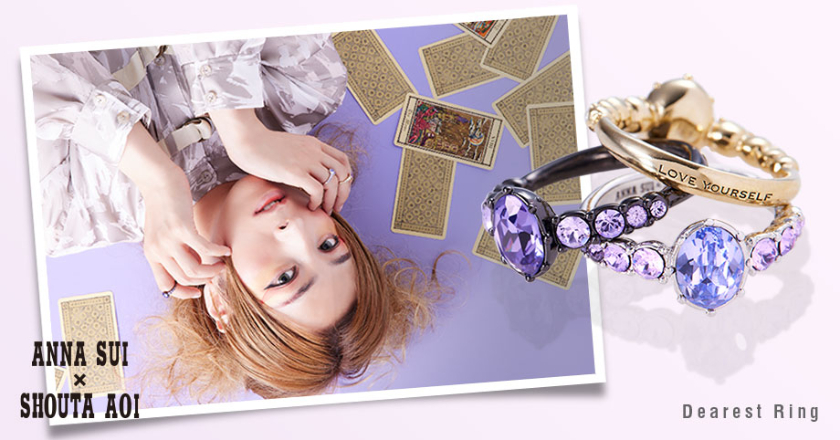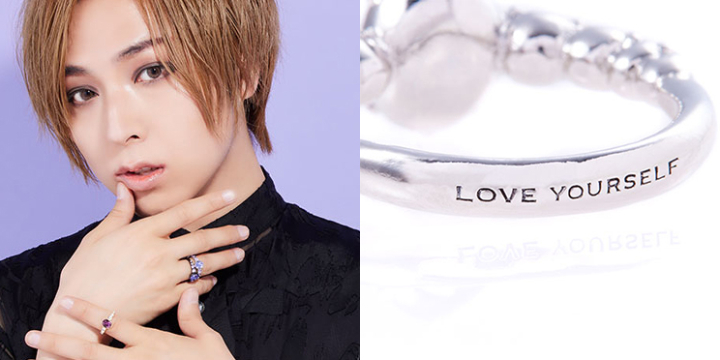 A classic but glittering ring that ANNA SUI has made. A mold with the pattern of a personal ring that Shouta wears every day has been created for the realization. The ring is characterized by the glass stone spread all over the front, and the combination of many colors.
"On the back of the ring, I engraved "LOVE YOURSELF," a strong desire to "cherish myself" and spend my days positively."
ANNA × Shouta Aoi Tarot Anklet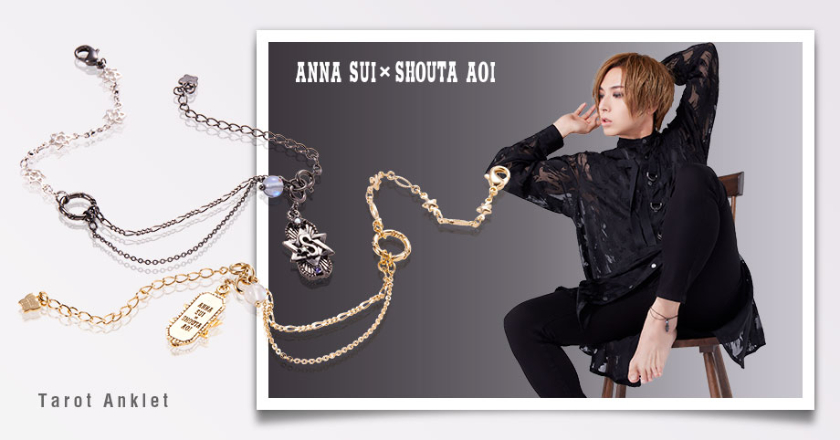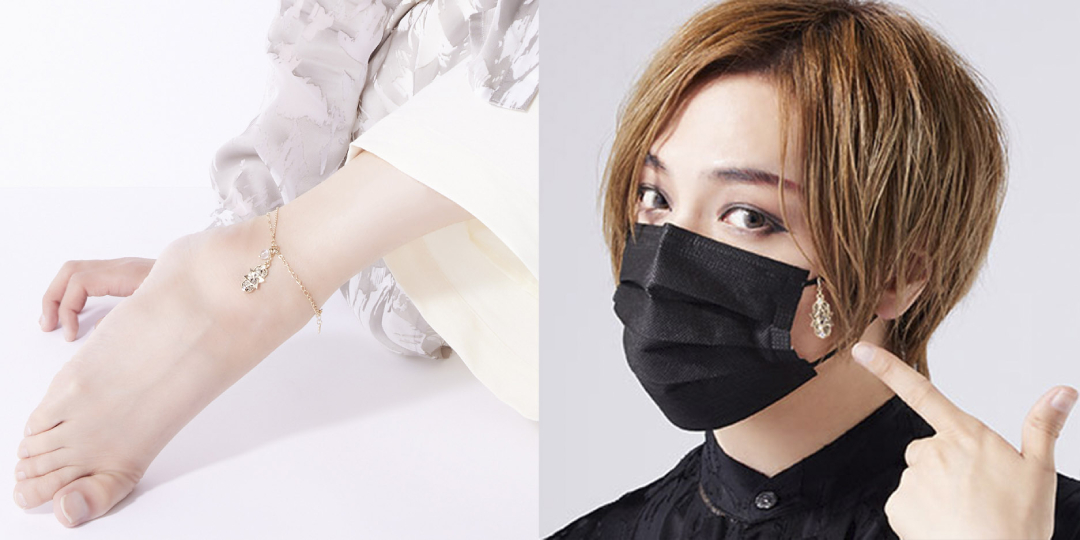 A versatile bracelet, which you can wear at the ankles, put the shiny charm on your mask to customize it… A way to make her style elegant and original! In addition to his initials "S," tarot-inspired motifs are depicted.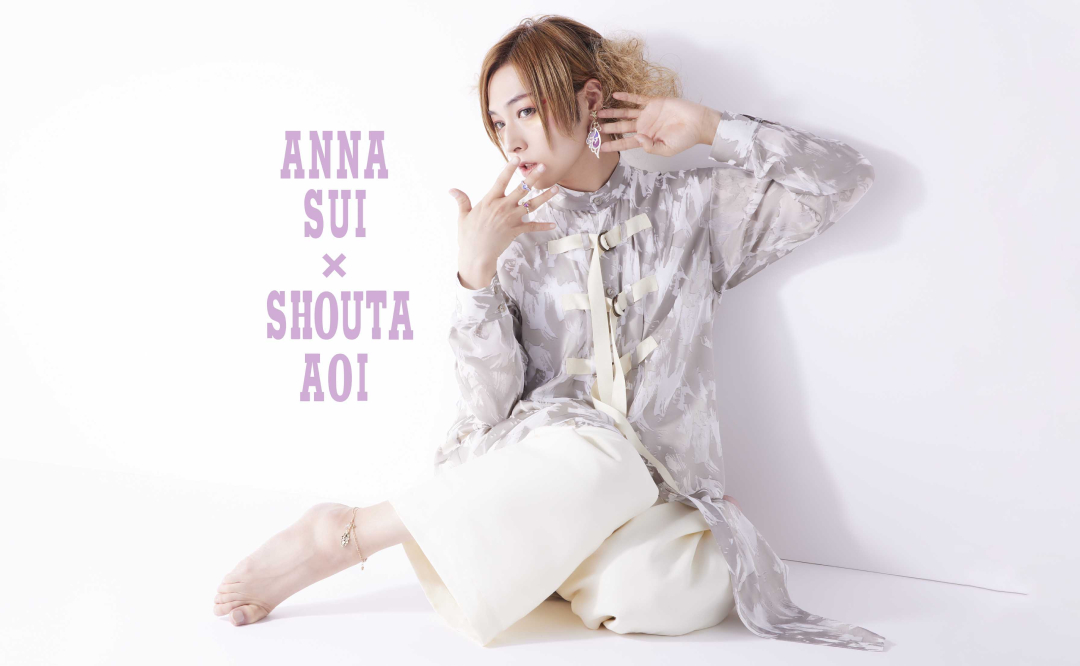 Ne manquez pas des articles uniques à la collaboration avec ANNA SUI !